Mascozis
Admin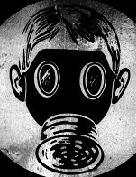 Offline



Joined: 12 Feb 2009
Posts: 81


Localisation: Paris
Posted: Tue 21 Jul - 00:15 (2009)

 

   Post subject: New Recruits : Your Uniform !

---

For all New recruit, you find here your UTF uniform :





Armpatch

:

-Downoad it HERE, and and place it in your Raven Shield/armpatches folder.

-In game, choose it in the Multiplayer Options window.

You must show your armpatch everytime.




TAG/Rank

:

All new UTF member have the Rank of Officer. This a first rank in the Unit

You must show your Tag everytime.

The Tag is "UTF|Off.playername".  (ex : UTF|Off.Master, UTF|Off.KillerMan...)

ingame, tape "name UTF|Off.yourname" in the console (erase "say" before).
Or write it on your computer (text editor) select & copy it. Open Raven Shield, go to the multiplayer options window. Select "player name" space and press

Ctrl+V

for take your name.